Since 2007
What We've Done
Our History
Founded in 2007 by a concerned group of moms, UFAN has flourished into a mighty force for good that supports more than 1,000 families and includes parents, adults, physicians, school nurses, community agencies, and schools.  UFAN advocated for the passing of HB 101 Emergency Injection for Anaphylactic Reaction Act in 2008.
Former UFAN President Michelle Fogg and Pediatric Residents at Primary Children's Hospital created A Shot to Live , an online epinephrine training program approved by the Utah Department of Health that is being used statewide.
We have presented at the Utah School Nurses annual conference, provided school training to staff and teachers, developed awareness assemblies for school aged children, advocated and lobbied for food allergy focused legislation at state and national legislatures, held yearly food-free community events, and participate in numerous national councils.
What Drives Us
Our Mission
UFAN's mission is to provide outreach to the newly diagnosed and the community at large, offering support, promoting education, building awareness of the severity of food allergies and anaphylaxis, and advocating for positive change.
Utah Food Allergy Network Board Members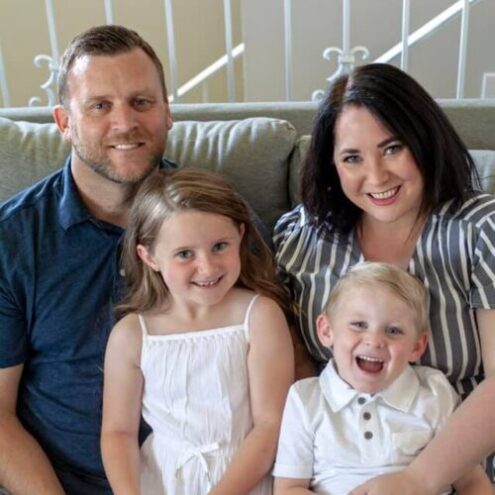 Amanda Bee - President
Amanda served as Board Treasurer for UFAN from 2017-2019. She also serves on Food Allergy Research and Education's (FARE) Support Group Leader Council and as a member of the Utah PTA Special Needs Committee. Amanda enjoys working with other community leaders to promote inclusion and higher expectations for all children in Utah with disabilities.
Amanda and her husband, Travis, live in Orem and have two children. Their oldest child was diagnosed with multiple life threatening food allergies in 2012 and was later diagnosed with asthma. Family hobbies include all things Disney, travelling, volunteering, and quality time together. Amanda and her family strongly believe that education and advocacy are the best ways to create a kinder, safer world for their daughter and all those affected by food allergies and allergic diseases.
"Every day we pray for a cure. Until one is found, we do what we can to build a brighter, safer future."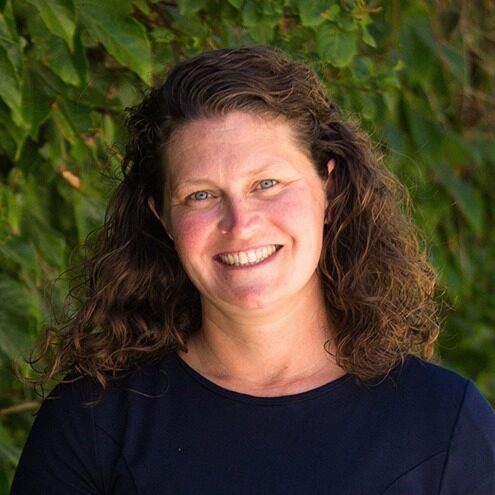 Tiffany Stewart - Treasurer
As a mom of children with food allergies and an eosinophilic disorder, Tiffany is passionate about supporting, educating and advocating for those affected with food allergies and eosinophilic disorders.
Tiffany represented UFAN and raised awareness for food allergies and eosinophilic disorders during Ironman 70.3 St. George, 2019. She graduated with a Bachelor of Science in Elementary Education from Utah State University and currently holds a Level II Professional Educator License for the State of Utah. Having taught for 5 years, she brings a unique skill set to UFAN with her experience in Utah's public schools, which also included grant writing. She facilitated the acquisition of articulation resources and partnered with Kids On The Move in Orem, Utah to provide them as a free resource to Utah residents. She was raised in Cache County and currently resides in Utah County with her husband and 3 children.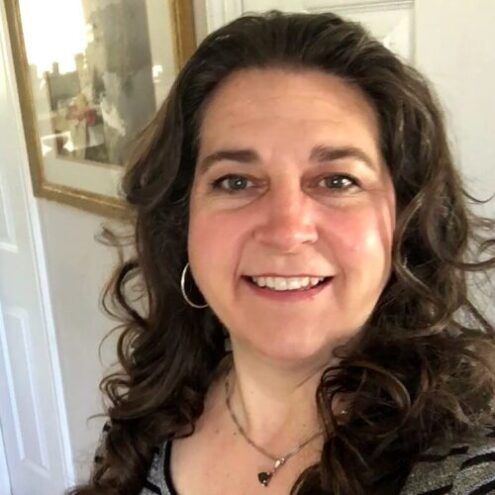 Francesca Rose - Secretary
Francesca Rose joined the Utah Food Allergy Network (UFAN) Board as Secretary, in April of 2018.  As an active advocate for food allergy awareness, she volunteers because she wants to make the world a safer and more inclusive place for those with food allergies. 
She began her food allergy journey 17 years ago with the birth of her youngest child.  "I wish I had known about UFAN back when I was starting my journey learning how to navigate food allergies safely.  It is such a great community resource.  Not only is the community kind and helpful to each other, but the board members truly try to raise education and awareness in the community and advocate for change. I volunteered to help the UFAN board because I decided it was time to give back.  If we all help, then the journey gets easier for everyone!"
Francesca's background includes a wide range of activities.  She has a Bachelor's degree in Math and Music.  As a freelance cellist and cello instructor, she has taught private cello lessons for 30+ years and currently maintains a private cello studio.  She has served regularly in her church, teaching nursery and youth, as well as adult Sunday school classes, served as Relief Society president, and in choir and music callings.  She is active in her community and loves serving with the Big Ocean Women group, attending the United Nations Civil Society Conference and advocating for women and women's causes.  She calls herself a maternal feminist and finds joy serving families and women and making the world a better place.  She homeschooled her children for 13 years and loves to read, knit, cook, and learn new skills.